Sheila Puckett: A Champion for Hiding God's Word in Hearts of All Ages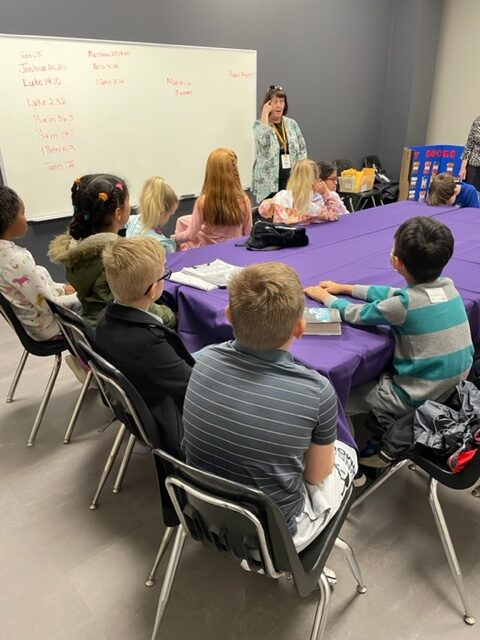 I don't make New Year's resolutions, but at the beginning of 2022, when I reflected on some personal goals I have for my spiritual life, one of them is to be more intentional about memorizing scripture.
That's why I'm excited to introduce you to a wonderful woman of faith who is very intentional about memorizing scripture. I've never met such a passionate, beautiful and faithful soul like Sheila Puckett. Sheila coordinates the Bible Drill program at our home church of Cross City Church in Euless, Texas.
What is Bible Drill? Bible Drill is a program where children and youth memorize verses, locate key passages and learn the 66 books of the Bible in chronological order. Students also participate in regional and state competitions to demonstrate their knowledge and skills as Bible Drillers.
During the more than 20 years she has served as the Bible Drill coordinator, Sheila has taught hundreds of children scripture memorization and now teaches the kids of former students. She taught our middle daughter several years ago and now teaches our youngest daughter. We are in awe of her energy and commitment to sharing God's word.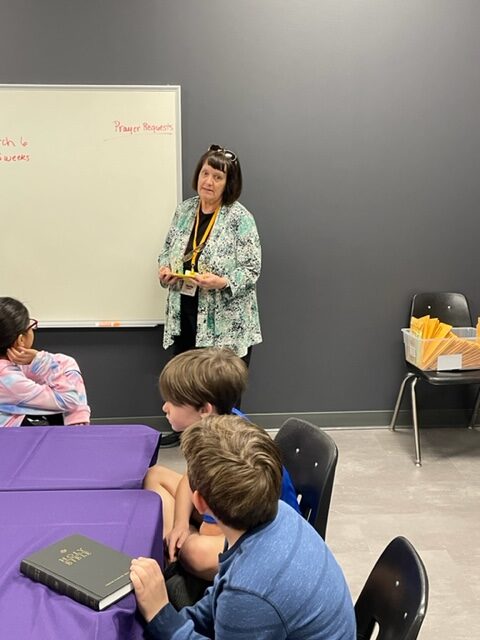 A teacher by training with a bachelor's and master's in education, Sheila is fueled by her calling, her love for God's word and a commitment to raise up new generations of believers who prioritize studying God's word and memorizing scripture.
Sheila knows she is up against some troubling statistics. According to the Barna Group's State of the Bible 2021 findings, only one in six U.S. adults (16%) reads the Bible most days during the week, up from 12 percent in 2020. Other stats from Statista show that only 11% of the U.S. population read the Bible daily in 2021. Not only is Bible reading becoming infrequent among adults, it's not being studied or passed down like in previous generations, especially with church attendance declining.
Despite the statistics, she believes God can "turn things around" and is praying for a great awakening and revival.
Through my daughter's involvement with Bible Drill, Sheila motivated me to memorize scripture more. Along with the interview below, check out the free download of verses I've compiled from Sheila and some other folks in my life who are passionate about God's word and memorizing scripture.
I hope you enjoy this question-and-answer interview with Sheila Puckett, a passionate lover of God's word and Bible teacher for the next generation. She talks about the importance of scripture memorization and how adults, as well as kids alike, can benefit.
Leona: Sheila, you've been teaching Bible Drill for a really long time. Can you please tell me when you got started and what motivated you?
SHEILA: I started teaching in the children's area [at Cross City] more than 40 years ago. It had a Bible Drill program then, but I did not know that much about it at the time. Then, I saw the program in action and it blew me away. Having children hide God's word in their heart is a passion of mine. Someone vested in my life, and I have a responsibility to do the same. I have been the coordinator of Bible Drill for more than 20 years and still have a passion for instilling a love for God's word into children and adults as well.
Leona: What would you say to someone who is thinking about memorizing scripture but needs some motivation? Why memorize scripture?
Sheila: The two most powerful weapons to combat the enemy are God's Word and prayer. Jesus used both during His time on earth. When He was being tempted, He used the Word. His Word is powerful. The enemy knows the Word so shouldn't we?
That way, we know how to fight for TRUTH, and be on guard when the enemy twists scripture. Memorizing scripture is important because we need the truth to guide us. We can use verses committed to memory to encourage, teach and comfort others.
We don't always have access to our Bibles, so when we have those verses in our heart/mind, we can recall them at any time. You never know when a situation will arise when you can call on or share scripture.
A child told us that when he was fearful during a thunderstorm, he recited Psalm 56:3, "When I am afraid, I put my trust in You, and it helped him to calm down.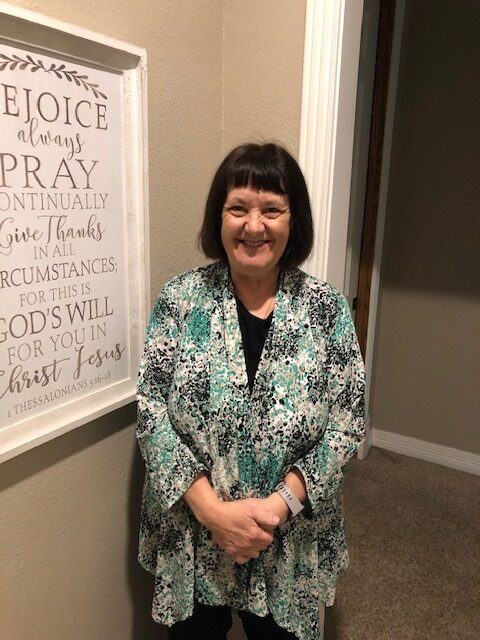 Leona: What's at stake if we don't make scripture memorization a priority?
SHEILA: What's at stake is very serious. There are so many Biblically illiterate people who have no clue what is true and what isn't. The world wants to fill our hearts and minds with things that are anti-God … they go against His word.
For example, when cashiers are taught about fake money, they study and feel real money so that when counterfeit money comes across, it can easily be detected. How can people know if something is counterfeit unless they know what's real?
[In Acts 17:10-15], the Bereans were people who checked out the Apostle Paul's message [instead of just taking his word.] It's important for kids to know God's word. They know the lyrics to songs…and God's Word is far more valuable than that.
Leona: How can we spark greater interest in scripture memorization among grown-ups and our kids?
SHEILA: We need to ask God to give us a passion for what pleases Him and our enthusiasm and passion will hopefully spill over to those who God brings across our path.
Leona: How should you get started memorizing scripture?
SHEILA: I would start on a small scale at first and make a list. John 3:16 is a classic one that should be memorized first. Then, Romans 3:23, Romans 6:23, Romans 10:9 and Genesis 1:1.
GET A FREE DOWNLOAD OF 12 VERSES
At the end of three years (grades 4-6) of Bible Drill, our Bible drillers will have learned 75 verses, 30 key passages and all 66 books of the Bible.
Leona: How can adults be more intentional about scripture memorization?
SHEILA: I would get an accountability partner and ask them to hold you accountable for scripture memorization … better yet, find someone to learn the verses with you. I realize we are really busy with families, work, etc., but scripture memorization should be a priority. I can't emphasize that enough.
Leona: I know you've been teaching kids for many years, but do the same rules for scripture memorization apply to grown-ups as they do for students?
SHEILA: Yes, adults can use the same strategies we use in memorization, such as writing out verses and repeating them out loud. You can put them on a card and keep them in a location where you will see them often. The most important verses are those you would be able to share with someone who is seeking God. Bible Drill also has an App available at minimal cost.
We had a student tell us she has the verses beside her bed and she reads one as the last thing before she goes to bed and reads it first thing when she gets up. Repetition is the key to retention.
Leona: Bible Drill programs like the one at Cross City are rare. If a parent reading this wanted to start a program at their church, what would you recommend and where should they go to get started?
SHEILA: I would love to talk with them and give them the information they need to start a program at their church. Bible Drill is a Southern Baptist Program, and it's a very unique and amazing program. We are funded through the offerings that come through the cooperative program. Churches that are giving to the cooperative program are certainly eligible to participate. (Note: You can email Sheila at [email protected].)
Leona: You have such a great love for the children in Bible Drill and implanting God's word into their hearts. What else motivates you to do Bible Drill since you are so committed and you have been doing it consistently for so long? Do you ever get tired or run out of energy?
SHEILA: God placed in my heart years ago the desire to help children KNOW the Word of God and the God of the Word. Even if I am tired from working or have responsibilities at home, I am energized by the Holy Spirit to keep teaching the next generation about how crucial it is to hide God's word in their hearts.
I love this assignment and am so grateful for God's calling in this ministry. It is my passion, and even if I am weary, I know that God will give me the strength to do what He has called me to do.
Right now, we are doing Bible Drill on Sunday mornings for almost three hours and then we return in the afternoon for another hour to minister to those who don't have Bible Drill at their church. I have Zoomed on Sunday afternoons with students … so some Sundays it is a 10-hour day but a very blessed day.
Leona: Sheila, I can't do this interview without asking you what your favorite scripture verse is.
SHEILA: One of my favorites is a timeless verse, Isaiah 40:8, "The grass withers and the flower fades, but the word of our God stands forever."
Another one is my life verse, Ephesians 3:20-21, "Now to Him who is able to do far more abundantly than all that we ask or think, according to the power at work within us, to Him be glory in the church and in Christ Jesus throughout all generations, forever and ever. Amen."
Leona: Anything else you'd like to add?
SHEILA: God will always honor His Word. It never returns void. He will enable and help us to learn His word. There is truly nothing more important than having His Word in us. God's word is transforming … faith comes by hearing and hearing by the Word of God.
---
Reminder: Make sure you download the scriptures and join me in memorizing the 12 verses for the year! Whichever month you start, join us in the Scott Ink – Facebook Group for some encouragement and also accountability as we memorize God's word together!