Organizing your child's Christmas ornaments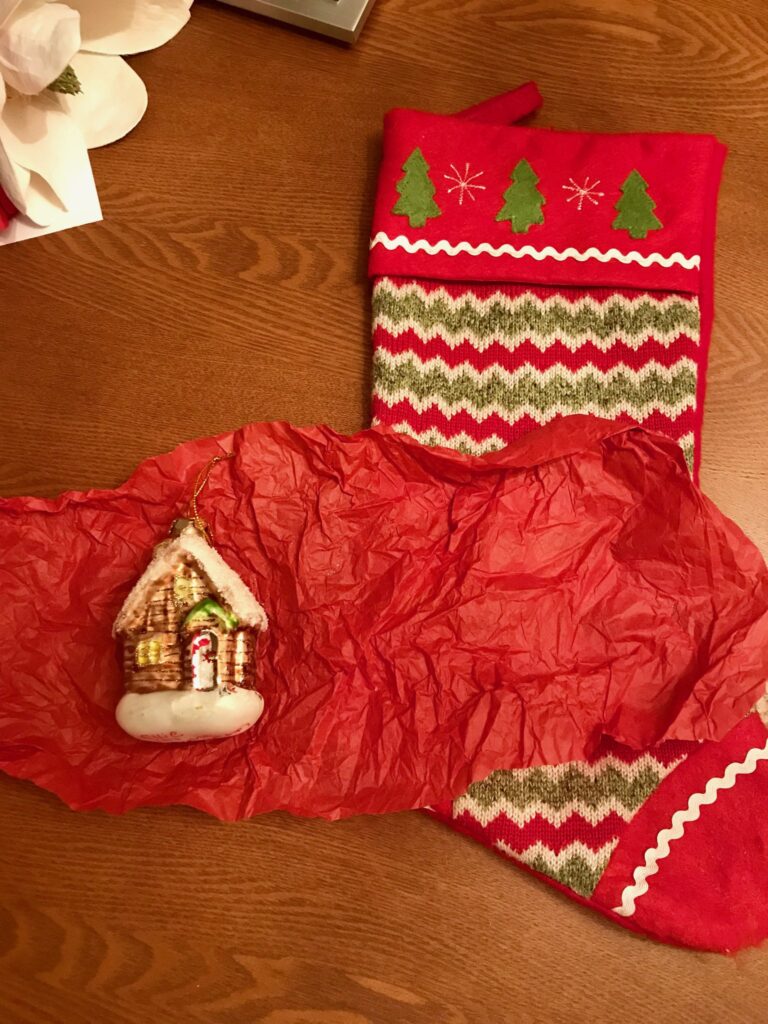 Many years ago, I learned a great tip from home organization expert Janna Lufkin. It has made organizing Christmas ornaments for our girls so much easier. As I was putting away the last of the decorations this weekend, I recalled this tip that is just too good not to share. It can help you get better organized for next Christmas.
I know many families have a tradition of gifting a different ornament to their children each year. Across multiple children, the collection of ornaments can grow faster than you can say "baby bunnies."
To help organize them from year to year, Janna suggests storing them in your child's stocking. I thought it was a brilliant idea (thank you, Janna!) and have been using this method for years.
When we decorate the tree, I give each girl their stocking full of ornaments. They love unwrapping them one by one and hanging them on the tree. Once they're finished, I hang the empty stocking on the mantle, leaving the tissue paper inside to reuse later.
Here's my simple process for getting them organized. Use these tips as a basic guide to get you started as you develop your own process:
1) First, organize ornaments by child. Working on my dining room table – so I have room to spread out – I separate the ornaments by each of my three daughters.
2) Next, I gather the heavier, more durable ornaments and place them in the stocking first so it's bottom heavy.
3) For more delicate, breakable ornaments, I wrap them in tissue like below.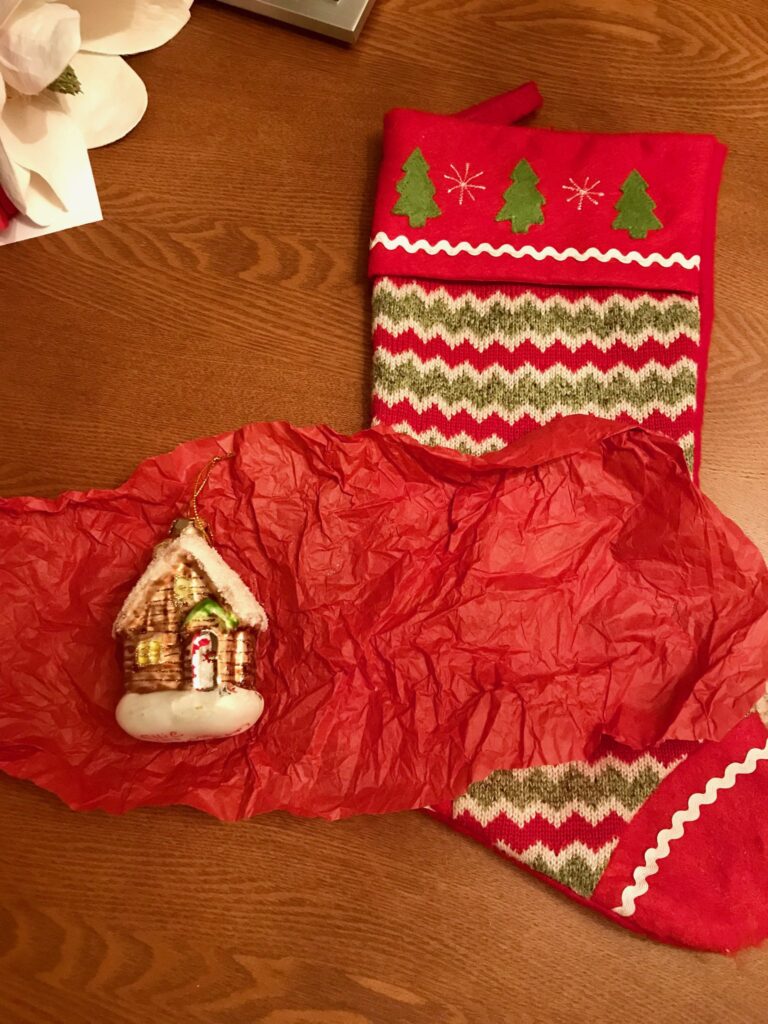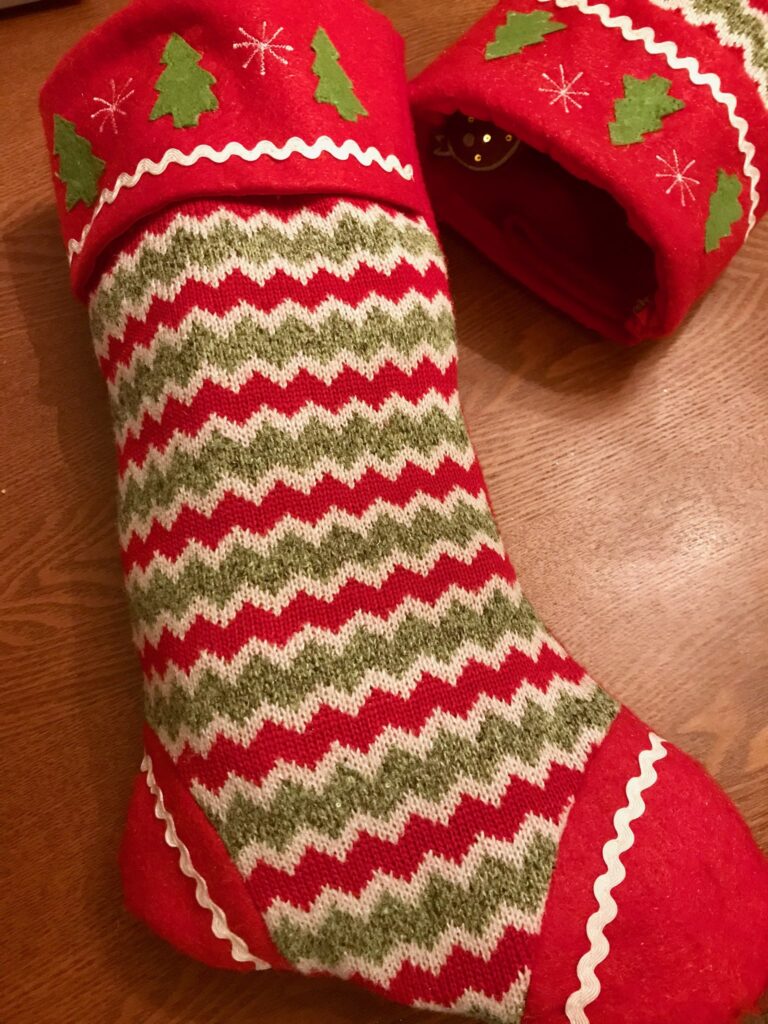 Storing your children's ornaments in their stockings is a simple yet smart way to organize. And during the Christmas hustle, simple can go a loooong way.

Christmas is 345 days away, but by organizing your ornaments now, it can make decorating the tree much easier (and faster) later. Let me know if you have any other tips for organizing your children's ornaments or their decorations at Christmas.