Why "Thankfulness" Is My Word for 2022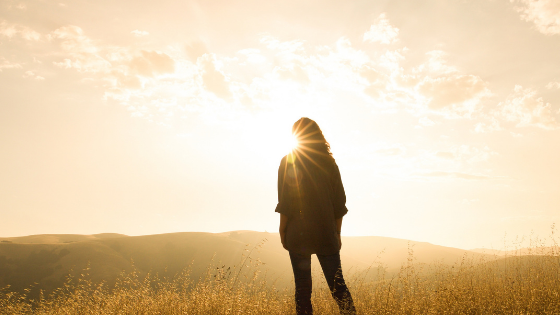 The wonderful Mary Whelchel of The Christian Working Woman ministry is a virtual spiritual mentor of mine. While I've never met her in person, I look forward to her Monday-Friday devotionals in my Inbox each week. I gobble them up like my favorite chocolate chip cookies.
When she asked her readers to think about choosing the word "thankfulness" as their word for the year, I knew I had to at least consider it.
It didn't take me long to embrace her suggestion, and she pointed me to this verse: "So then, just as you received Christ Jesus as Lord, continue to live in him, rooted and built up in him, strengthened in the faith as you were taught, and overflowing with thankfulness" (Colossians 2:6-7).
I love the part about "overflowing with thankfulness" because gratitude is one of my personal core values. So often we get caught up in what we don't have that we overlook what we do have. A regular prayer is, "Lord give me eyes to see what your hand has provided."
I first learned about selecting a word for the year from the book, My One Word by Mike Ashcraft and Rachel Olsen recommended by Mary Whelchel. It's a terrific read worth your time. Mike is a senior pastor of a megachurch in Wilmington, North Carolina, and Rachel Olsen is a member of his congregation, author, and also serves as a national speaker with Proverbs 31 Ministries. Mike first developed the process on how to choose your one word for the year to think, pray and meditate on for his church:
"Choose just one word that represents what you most hope God will do in you, and focus on it for an entire year. This single act will force clarity and concentrate your efforts. As you focus your word over an extended period of time, you position yourself for God to form your character at a deep, sustainable level. Growth and change will result." The book walks you through a variety of steps and reflections to guide you in choosing your one word, along with selecting a key verse that corresponds with your word.
I never realized until recently the reason Psalms is my favorite book of the Bible is because it's brimming with so many instances of David's heart of thankfulness and praise.
One of the reasons I decided to focus on thankfulness as my word of the year is I wanted to cultivate a greater sense of gratitude in my life. When you're in a state of thankfulness, you choose to focus on the good things rather than the negative things in your life. After the pandemic, and living through so many challenges that it brought – not to mention the everyday trials of life – it's so easy to whine and complain about what's not going right.
But choosing thankfulness forces us to focus our eyes on things that are going right, which is contrary to our normal thought life – at least for me. Without the Holy Spirit directing us, our minds automatically go to things that are negative, worst-case scenarios. We may often see the "giants" or problems in our lives bigger than God Himself like 10 of the 12 spies did in Numbers 13-14. Only two of the spies – Joshua and Caleb – saw God bigger than the giants, and as a result, they were the only two people from their generation to enter the Promised Land.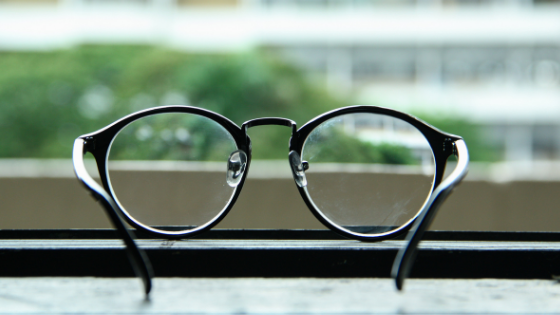 By choosing thankfulness, I'm going to focus my mind on the charge from Philippians 4:8: "Finally, brothers and sisters, whatever is true, whatever is noble, whatever is right, whatever is pure, whatever is lovely, whatever is admirable – if anything is excellent or praiseworthy – think about such things."
There is irony in me choosing thankfulness at this time in my life. As I write this, every member of our family is walking through a personal trial as we've never encountered before. Thankfulness would probably be one of the last words I would choose to meditate on right now. But isn't that just like God – to take our hand and challenge us to trust Him as He leads us through difficult valleys to reveal truths, lessons and insights we wouldn't have learned other wise?
I know it's hard to focus on being thankful amidst circumstances that test our faith. But in the few short days of 2022 that I've been practicing thankfulness and meditating on that word, God is showing up in ways that encourage and remind me He sees our family and what we're walking through. When my autopilot mind races to the negative, the Holy Spirit counters to help me to focus on thankfulness. Almost immediately, my mind starts thanking God and praising Him for all of the good things in my life.
I look forward to God reframing my perspective in 2022 to focus on:
Things that are true
Things that are noble
Things that are right
Things that are pure
Things that are lovely
Things that are admirable
Things that are excellent
Things that are praiseworthy
When you focus on all of those things Philippians 4:8 lists, suddenly a new mindset takes shape, allowing you to choose thankfulness.
I Thessalonians 5:18 challenges us to be thankful – always: Whatever happens, it says, keep thanking God because of Jesus Christ. This is what God wants you to do.
Won't you join me in choosing thankfulness this year?