An easy, anytime treat for your family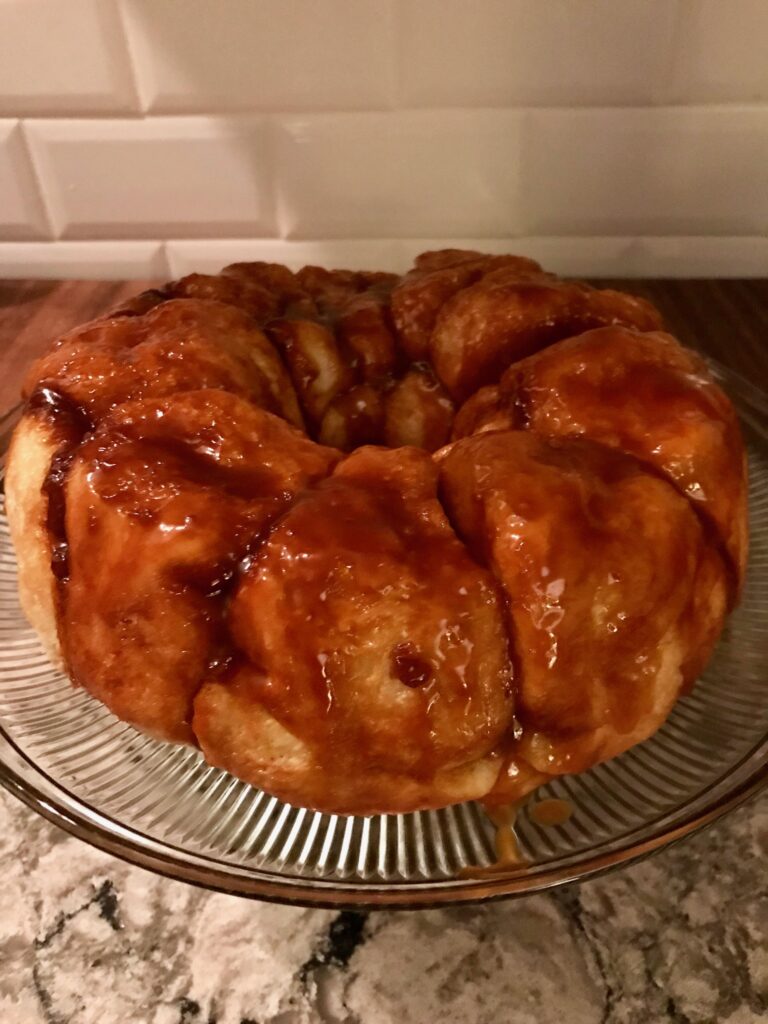 While catching up with some dear friends over Skype during the holidays, I learned about this recipe. Our friends have made them every Christmas morning for the last 35 years! That was a ringing endorsement if I ever heard one so I had to try them.
The recipe is super easy and is perfect for the holidays. Since the holidays are now past, I would look for any excuse to make them. Saturday morning treat. ✅ Slumber party breakfast treat. ✅ Birthday treat. ✅ Back to school treat. ✅ You get the point. Here's the recipe …
The night before: Grease a bundt pan with nonstick spray or butter. Assemble 18 frozen bread rolls (I used the Rhodes brand) into the bundt pan and put the pan on a cookie sheet. Sprinkle the rolls with butterscotch pudding (the cooking kind – not instant). Make sure to give the rolls a good toss in the pudding. In a small sauce pan, melt 1 stick of butter and 1/4 cup brown sugar. Give the mixture a good stir with a whisk. Pour the brown sugar mixture over the butterscotch rolls. If you're adding nuts (pecans would be a nice addition), sprinkle a 1/4 to 1/2 cup now.
Leave them uncovered and stick them in your oven (turned off of course) to let them rise overnight.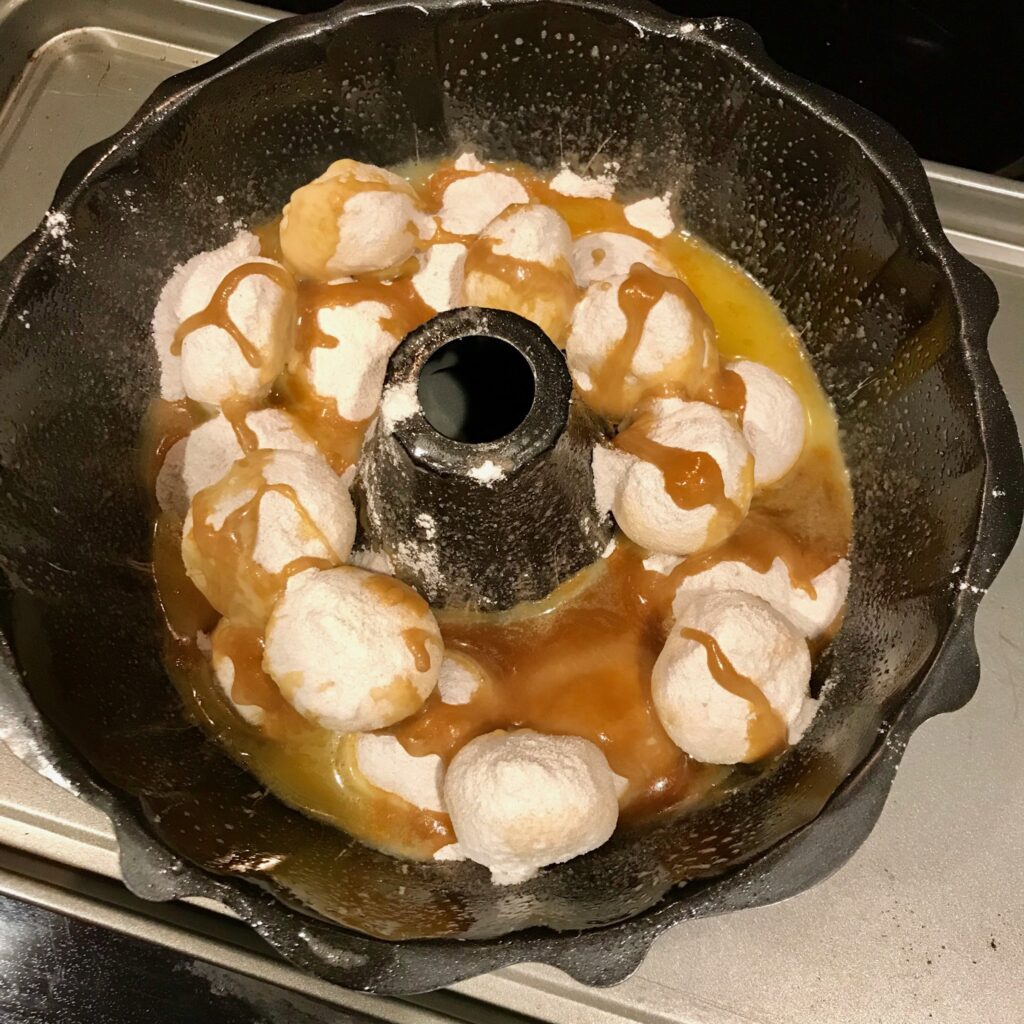 In the morning, remove them from the oven. Your rolls should have risen and look like this.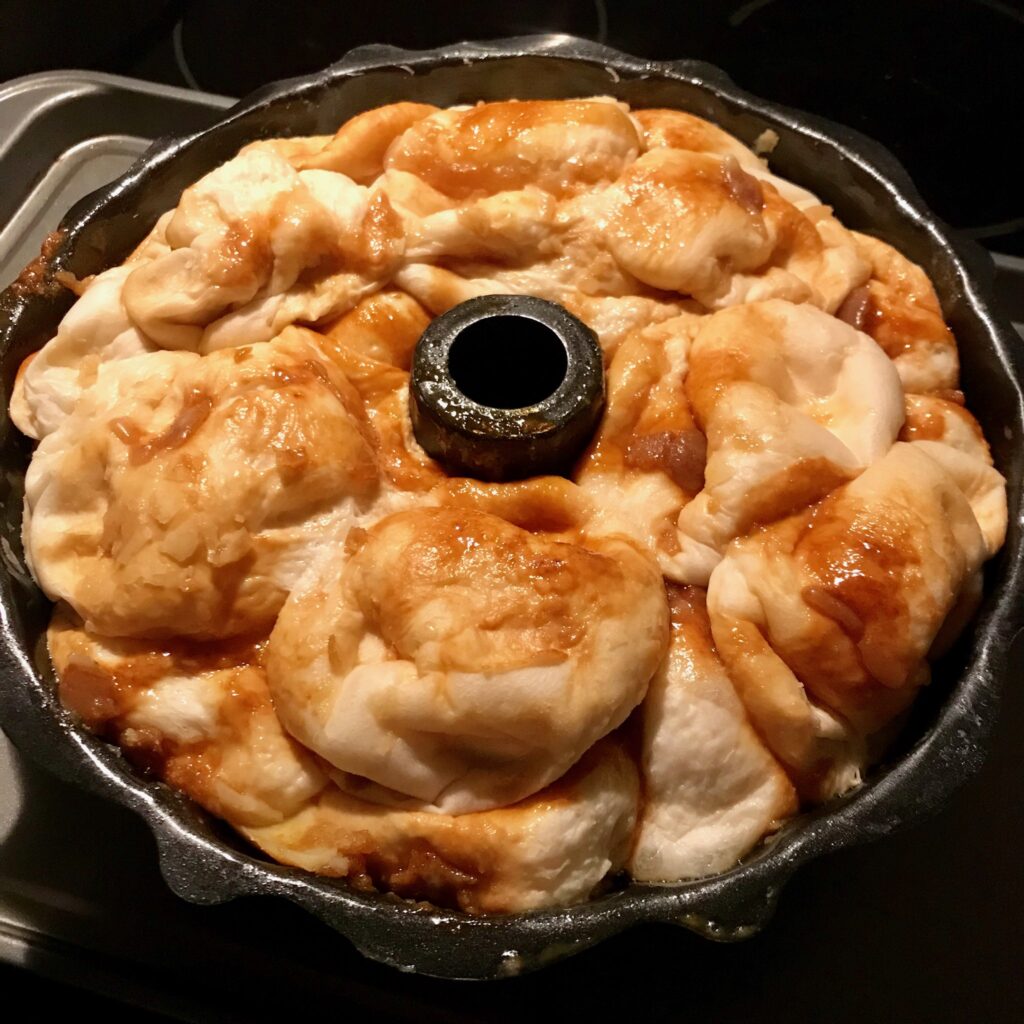 Now you're ready to bake them. 325F for 25-30 minutes.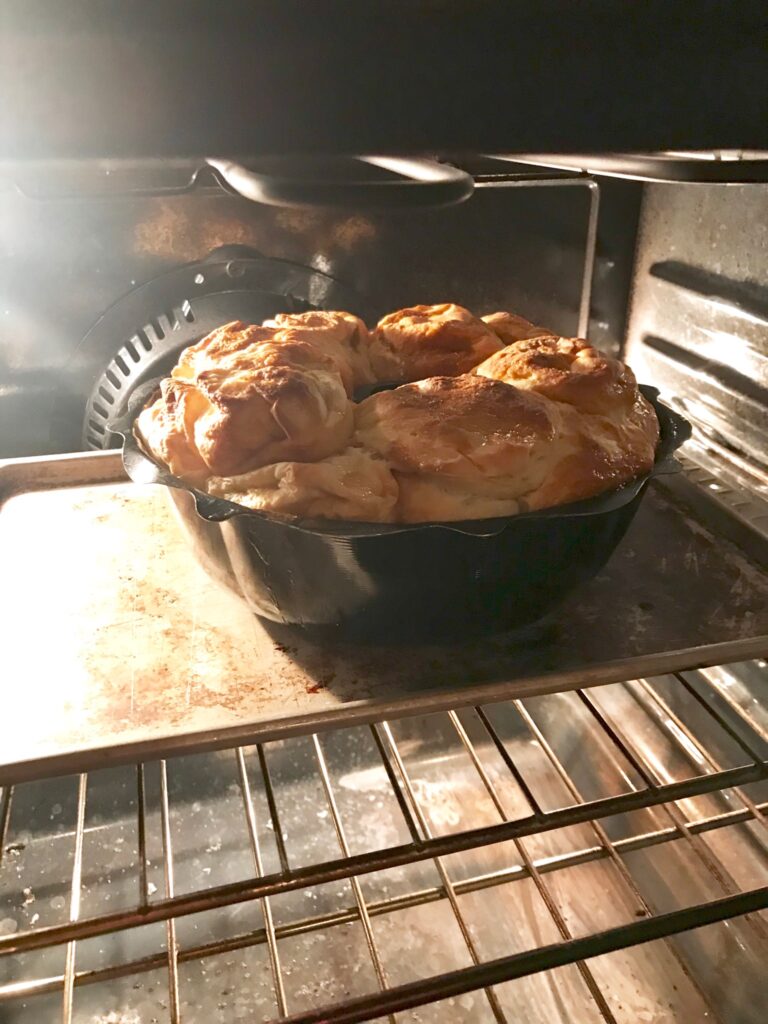 Now comes the fun part. Take them out and invert them onto a large plate or platter.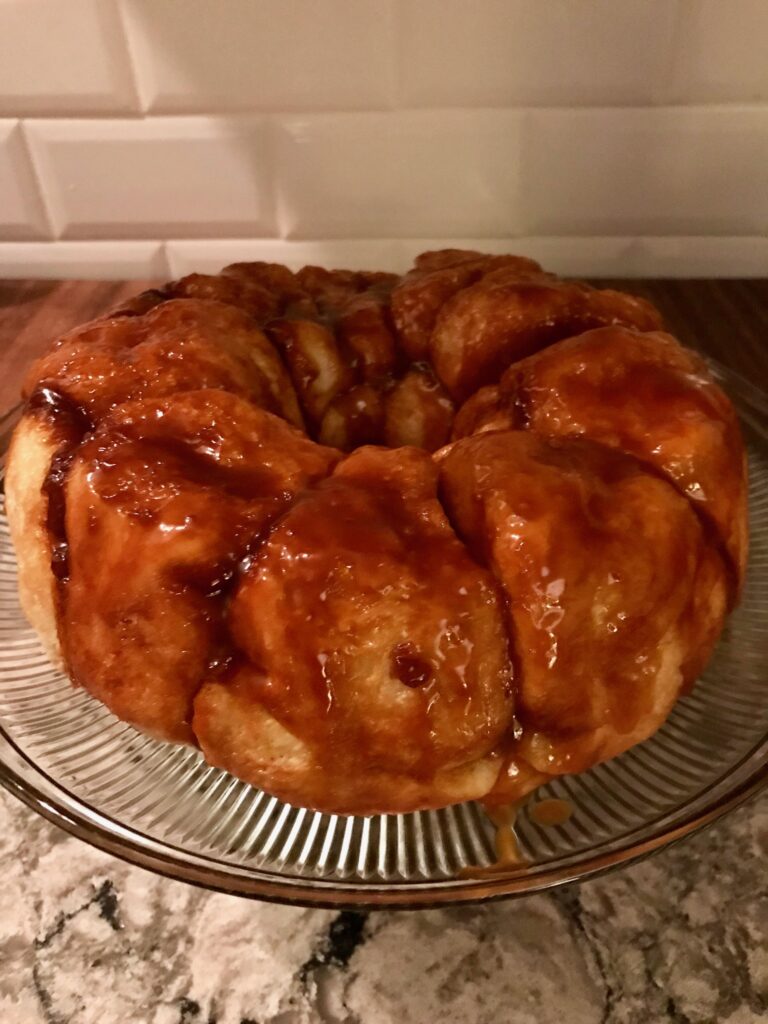 Time to dig in and enjoy! There are SO many variations of this recipe. But I had never seen one that used butterscotch pudding before so I used this recipe as a reference. Does your family have a favorite sticky buns recipe?
Please follow and like us: