For those who have the Scott Ink Scripture Calendar, here are my thoughts behind the verse for February and why I chose the graphic I did.
Along with memorizing each verse for the month, I would encourage you to do a little Bible study asking the questions:
What is this verse about?
What does it teach me about God, others and myself?
How can I apply it?
Here's how I answered those questions with this month's verse, which addresses how to walk in faith, not fear.
What is this verse about?
God doesn't want us to live in fear. Because of Christ's work on the cross, He has conquered death and if we believe, confess our sins, trust in Him, and have faith, we have salvation.
So Christ's work on the cross gives us the power to live free from our sins.
I can replace my fear with faith, knowing God's love for me and Christ's work on the cross gives me power over my fears, and I can rest in His goodness to experience peace and a sound mind.
What does it teach me about God, others and myself?
Reflecting on this verse, I'm constantly in awe of how much Christ loves me to die for me. And how much our Heavenly Father loves me to send His only son to serve as the sacrificial lamb so that I could be cleansed of my sins. Christ lovingly took my place on the cross. I have deep gratitude and love for Jesus because of this selfless act. Since Christ is our model of how we live as believers, we should strive to love others selflessly like Him.
How can I apply it?
When my mind darts to a worst-case scenario or something that invokes my deepest fears, the Holy Spirit reminds me of this verse to walk in faith and not in fear. And because God is for us, who can be against us (Romans 8:31)? God is on my side, and I don't have to live in fear.
This verse has strengthened and empowered me in my faith. I spent much of my life living in fear from when I was a little girl to my adult years. When I started meditating on 2 Timothy 1:7 a few years ago, I realized Jesus' powerful work on the cross defeated the enemy and his plans to foil our lives.
When Christ is our Savior, we can exchange our fear for faith and have victory in our minds. Our fears find a comfortable home in our minds and want to take up residence filling every room, closet and cupboard. But Christ's sacrificial love sweeps away the cobwebs of fears and lies so we can live powerfully in His love for us.
I would love to hear from you: How did you apply this verse to your life?
About the graphic: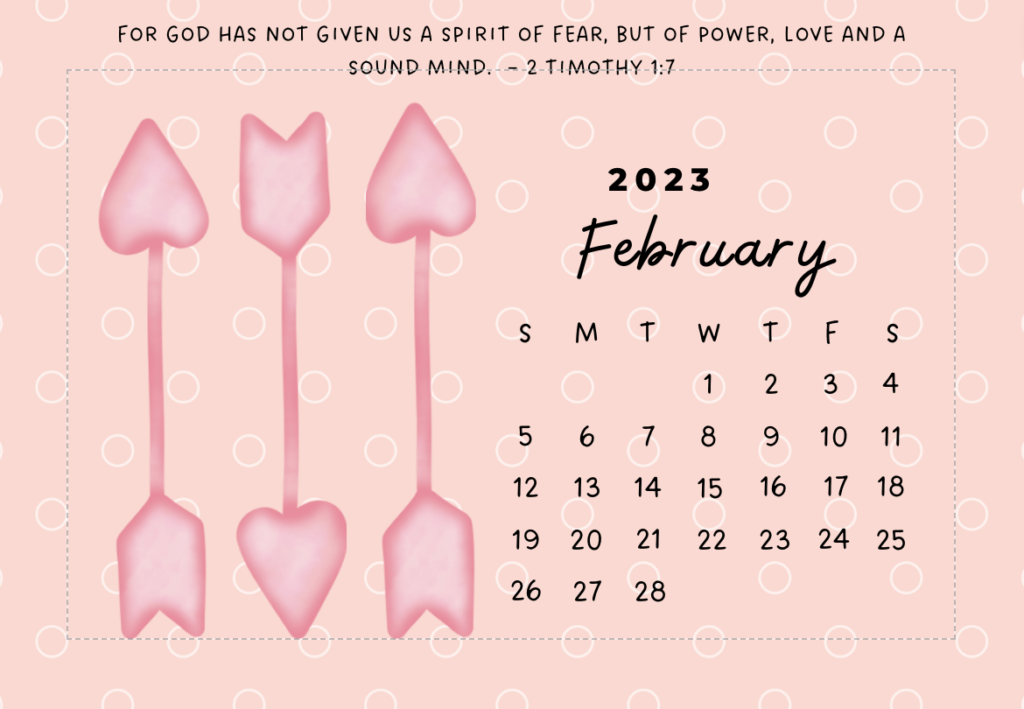 This image is heavily influenced by Valentine's Day, in pink and Cupid's arrows. The arrows, however, are representative of spiritual warfare and God's powerful love to extinguish the flaming arrows of the evil one (Ephesians 6:16) with His ultimate act of love when He died on the cross for us.
Have you started memorizing the verse for March?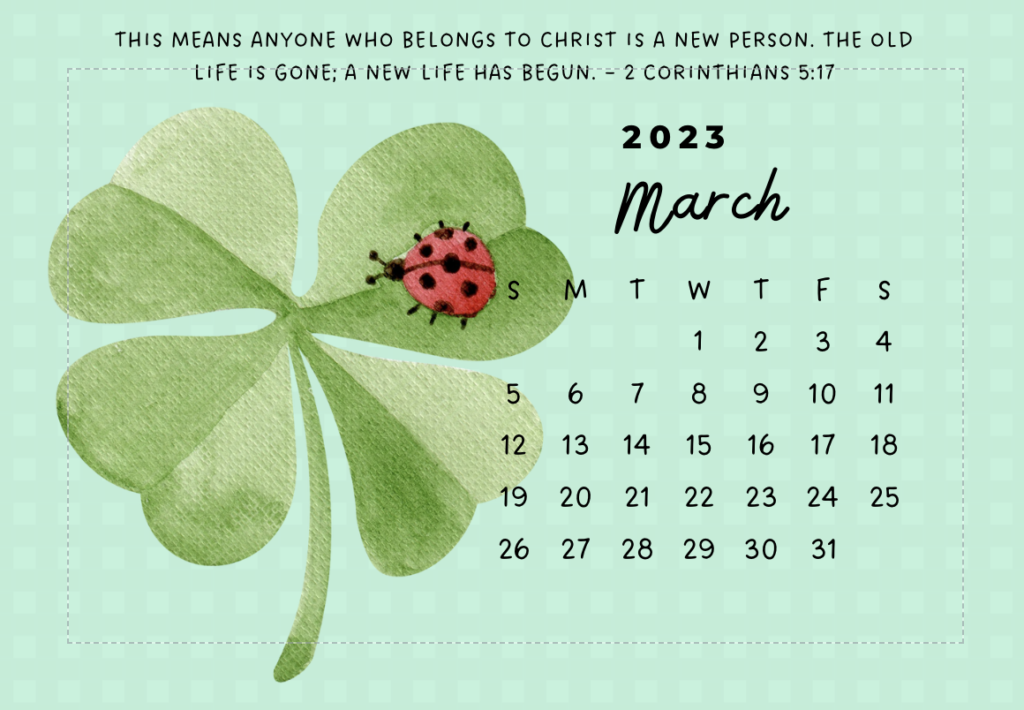 Please follow and like us: