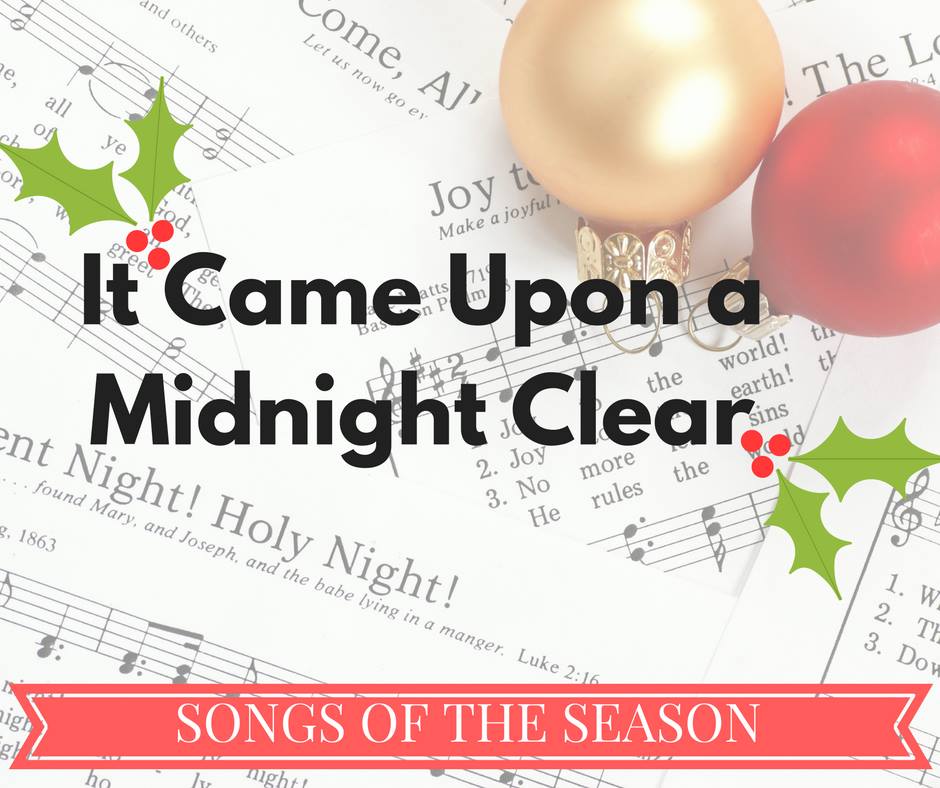 In the spirit of the season, I thought it'd be neat to look at the history behind some of the Christmas songs and hymns that we've all come to love and enjoy. Throughout this month, I'm going to pick out a few songs and tell you about their history and share a link to the song.
By the way, I'm getting the history of the hymns from 101 Hymn Stories by Kenneth Osbeck. If you are interested in studying about the "story behind the hymn," definitely check out this inspirational resource!

Here goes the first one Christmas carol … It Came Upon a Midnight Clear.
This was a classic Christmas hymn that I grew up singing in the Mennonite and Baptist church that our family attended in Topeka. It was written by William Sears, a Unitarian minister in Massachusetts, and was first published in 1849 right after the end of the Mexican-American War. Musical scholars note that the hymn's third stanza refers to "man at war with man hears not" may refer to the Mexican-American War and also the social strife of the impending American Civil War. This is a five-stanza hymn and while I am mostly just familiar with the first stanza the words from the third stanza ring true to me, "O hush the noise, ye men of strife, And hear the angels sing."

There is so much worldly noise around us, but at Christmas, focusing on the message and beauty of Christ and the angels' pronouncement of the newborn King, helps me drown out the "woes of sin and strife" and focus on the good. Love this version by Norah Jones.
Tell me, how do you focus on the true meaning amidst the hustle and bustle of this season?

Please follow and like us: