What to do with all of those Christmas cards you received? Before you trash them, consider recycling them as gift tags for your presents next year.
The girls and I recently spent a couple of hours making tags that you see in the photo above, and it was so much fun! It's such a kid-friendly activity and a creative way to spend some time together during winter break. It's also a flexible craft in that you can keep it really simple for small hands or go all out for those more advanced crafters.
Gather your supplies
Here's what we used for our gift tags. Your craft supply may look different from ours so just use what you have and improvise if you don't have everything on this list. I've listed our items as a guide.
Christmas cards – the traditional kind with no family photos.
Good pair(s) of scissors – get multiples ready as other members of your family will want to join you as they see how much fun you're having!
A hole punch or two (we had a couple on hand).
Paper cutters – These are completely optional but they do make cutting straight lines easier because I am straight-line challenged! We also had a rounded corners tool (see photo below) that gives your tags a nice look and finish. Note to moms of littles: My kids are older and are able to use these tools on their own so please modify this craft to suit your kids' ages and craft level.
Your adhesive of choice – Glue stick, rubber cement, double-sided or scotch tape, etc.
Card embellishments – We used Christmas stamps and washi tape but you could use stickers, glitter, scrapbooking leftovers. Use your imagination and get creative!
Items for tracing to make gift-tag shapes – we used drinking glasses or even rectangular-shaped Christmas stamps to make our card cut-outs. And some pencils, pens or fine-point Sharpie markers for tracing.
Christmas cards …
Good pair of scissors (or two or three!)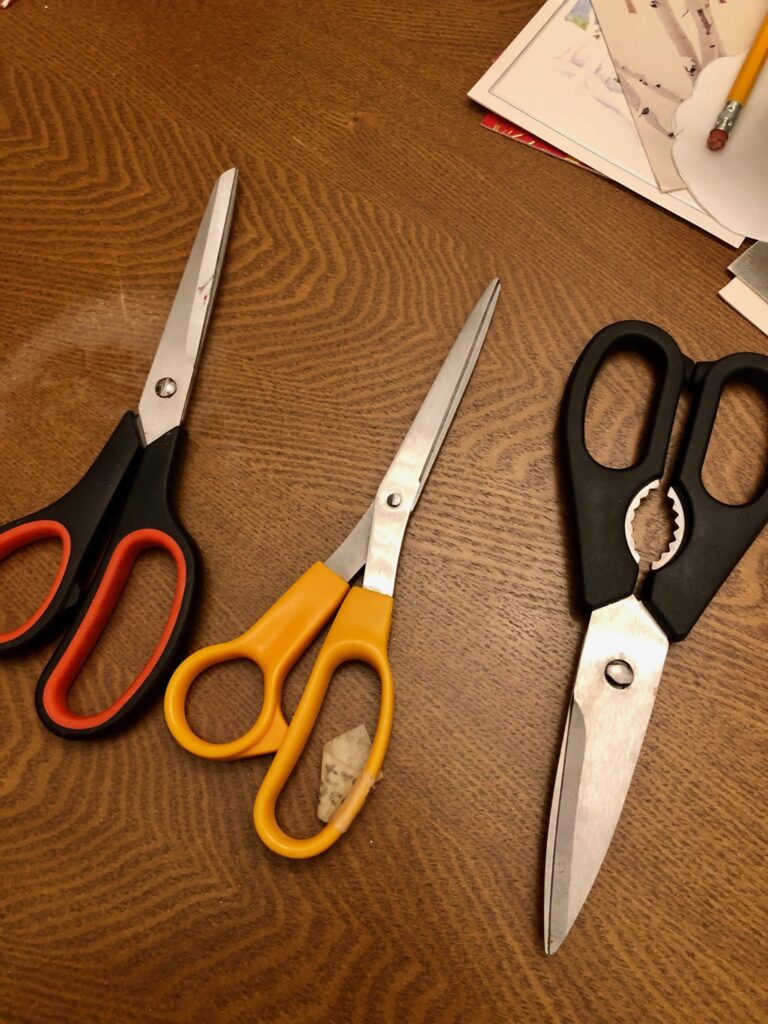 Hole punch and paper cutters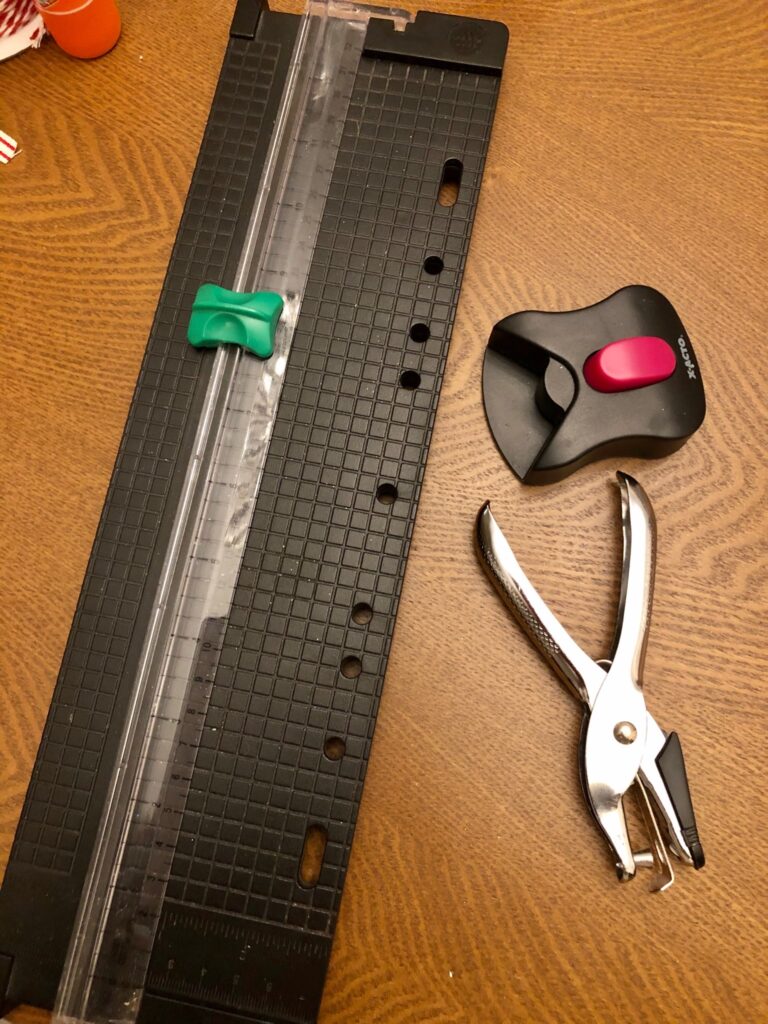 Adhesives …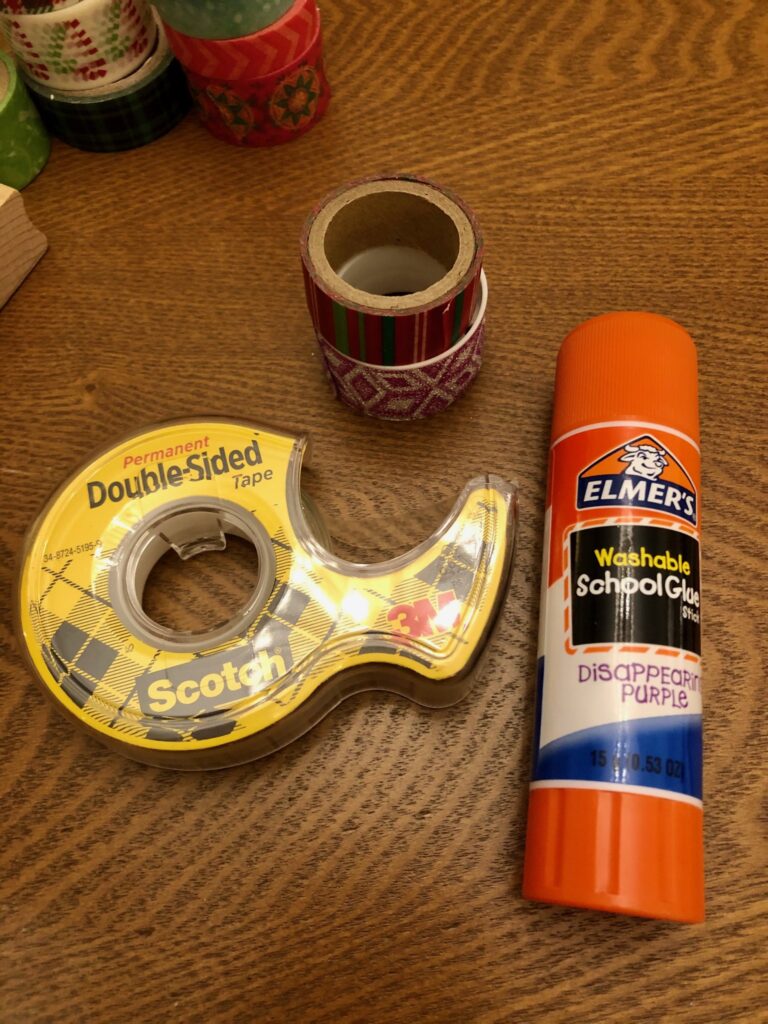 Tag embellishments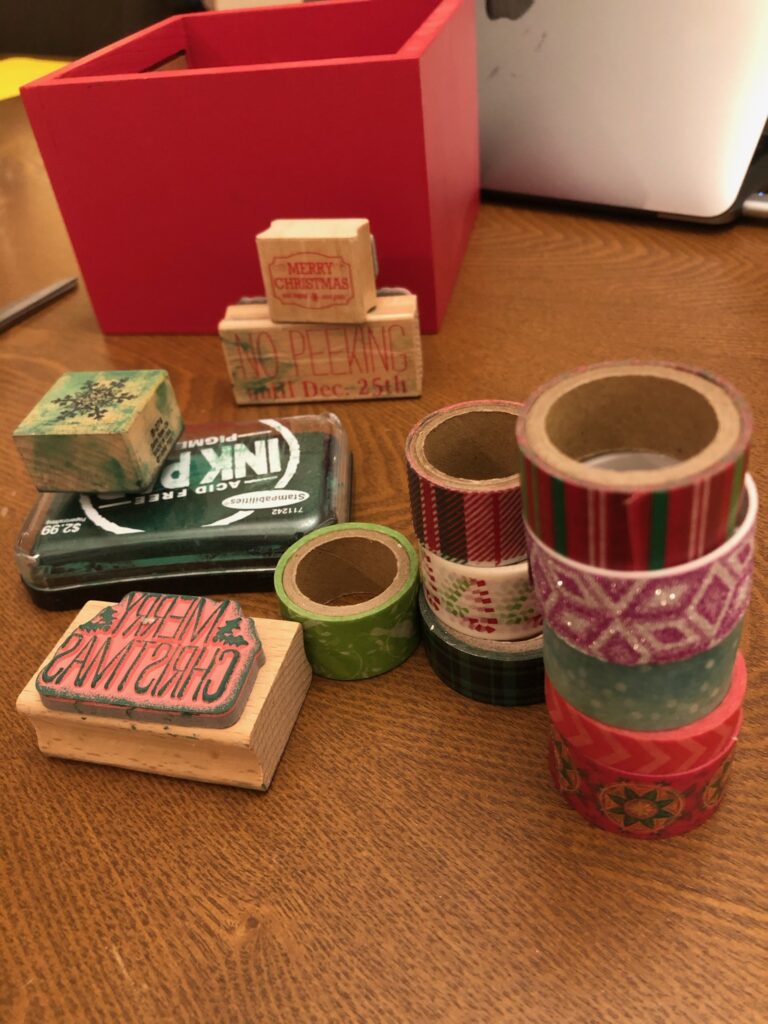 Items for tracing to cut out shapes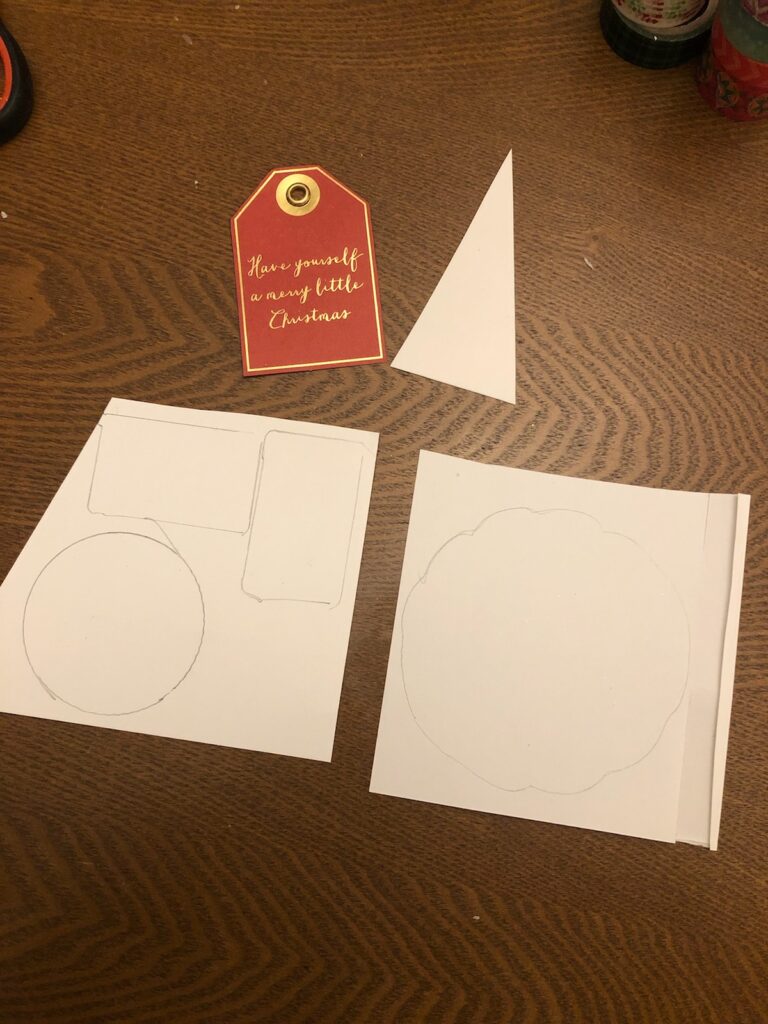 Tutorial for making a gift tag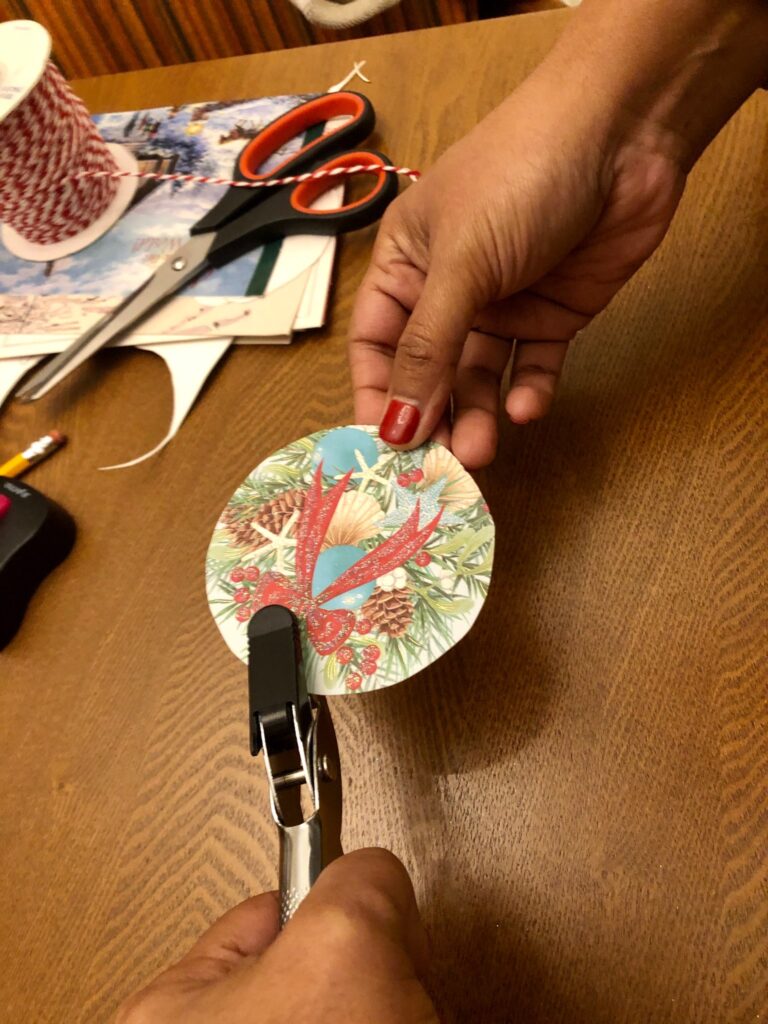 Play around with different ribbon types for different looks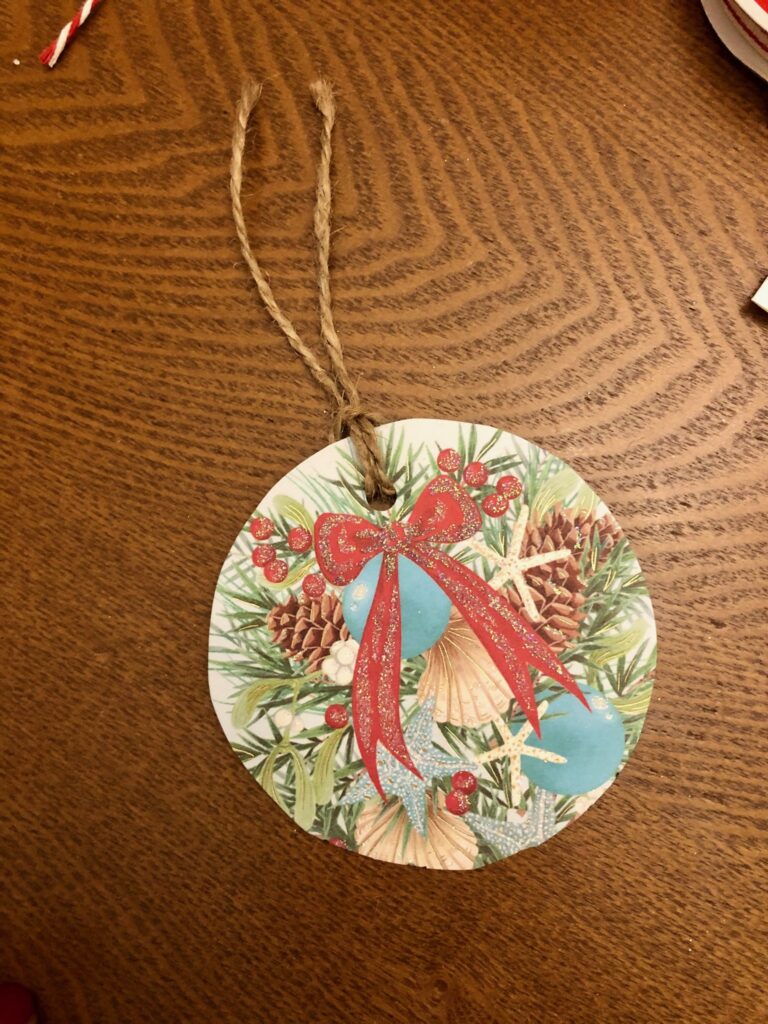 Bonus tip: Save your cards to pray for your family, friends!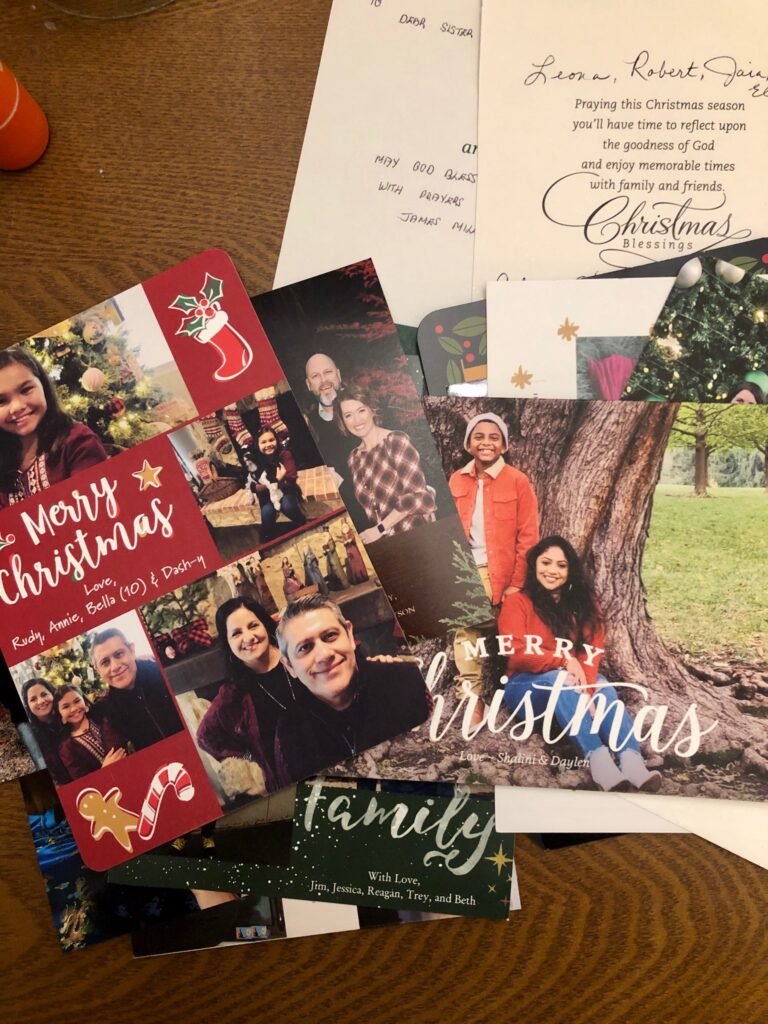 A friend of mine in a business networking group I belong to passed along this idea about Christmas cards, and it was too good not to share. His family saves their Christmas cards each year and has them out all year long. Each night when they do their prayers, they pull out a Christmas card and pray for that family. What a neat way to encourage other families by praying for them all throughout the year. Put the cards in a place you see often so you don't forget. Won't you join me in starting this new prayer tradition for the New Year?
Please follow and like us: