Clean your sink and wipe down the faucet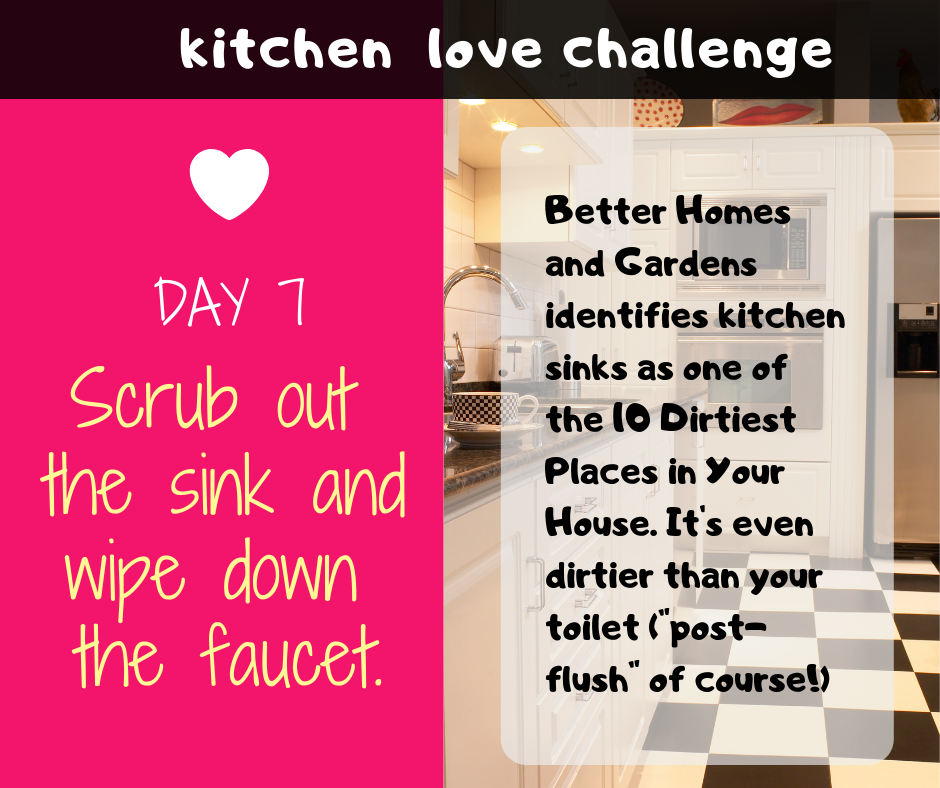 Better Homes and Gardens is right. The sink is one of the dirtiest places in your house. Between the bacteria from food and the moist environment, it's a breeding ground. Since this challenge is about training yourself to form daily kitchen habits, this really holds true for my sink. I try to rinse it out daily and scrub it out every few days.
Once again, I used baking soda (my go-to natural cleaner for the house) and a combination of my favorite dishwashing soap from Costco to scrub the sink. It gets the job done nicely, and I end up with a sparkling sink for exactly one minute. But what a gleaming, glorious minute it is!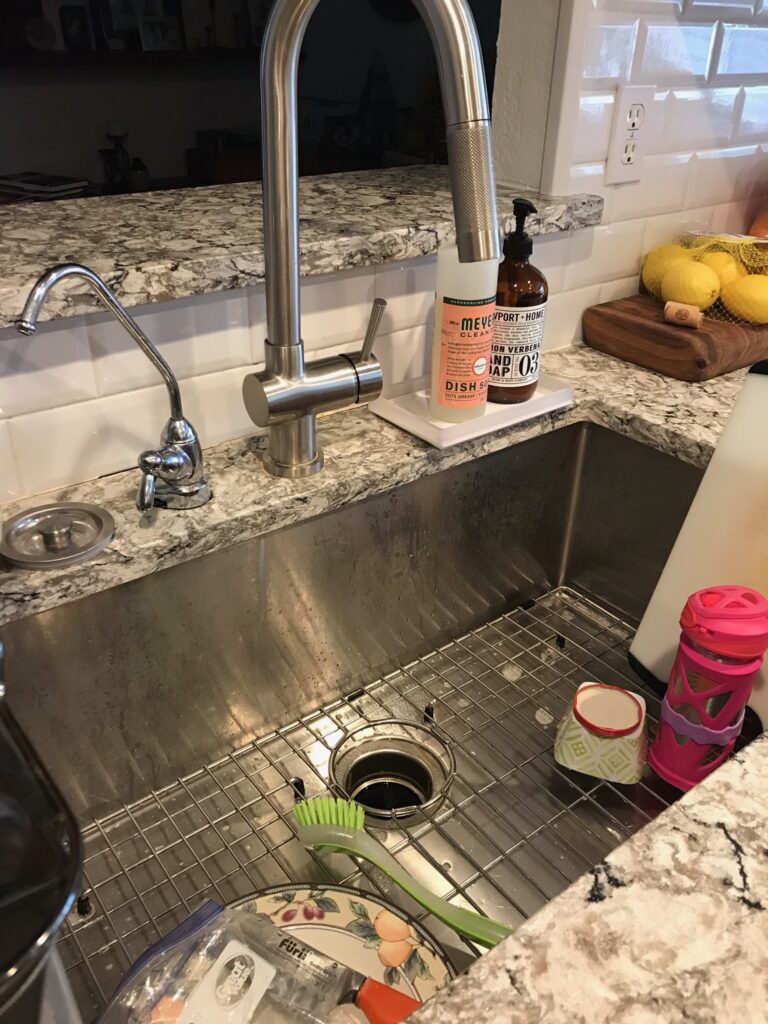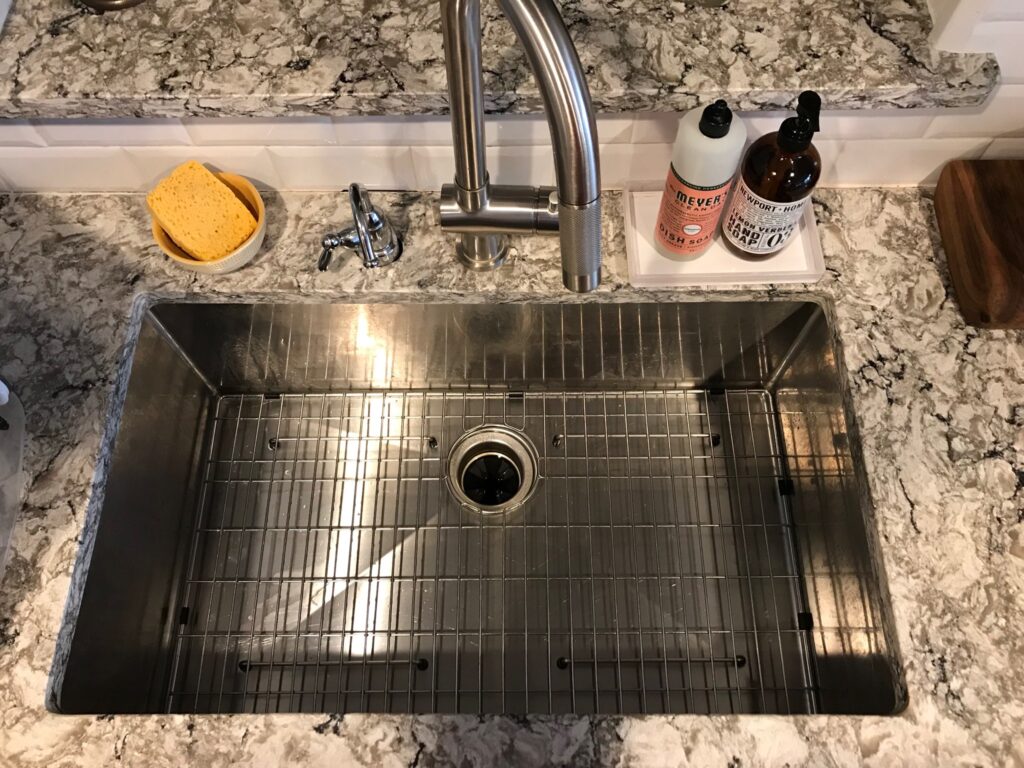 Kitchen tip: After I clean my sink, I use a spray bottle of diluted bleach to spray over the sink's surface to kill any germs or bacteria. I especially like to do this in the evening as it dries overnight.
While we're on the subject of sinks and dishes, I want to leave you with this excerpt I came across on doing dishes from Excellent Women by Barbara Pym: "My thoughts went round and round and it occurred to me that if I ever wrote a novel it would be of the 'stream of consciousness' type and deal with an hour in the life of a woman at the sink. I felt resentful and bitter towards Helena and Rocky and even towards Julian, though I had to admit that nobody had compelled me to wash these dishes or to tidy this kitchen. It was the fussy spinster in me, the Martha who could not comfortably sit and make conversation when she knew that yesterday's unwashed dishes were still in the sink."
Yes, I am that Martha, and I am proud of it. Tell me – how long can you go with dirty dishes in the sink before you have to wash them? For me, it would have to be 12-24 hours.

Please follow and like us: