Organize your cookbooks, baking containers and linens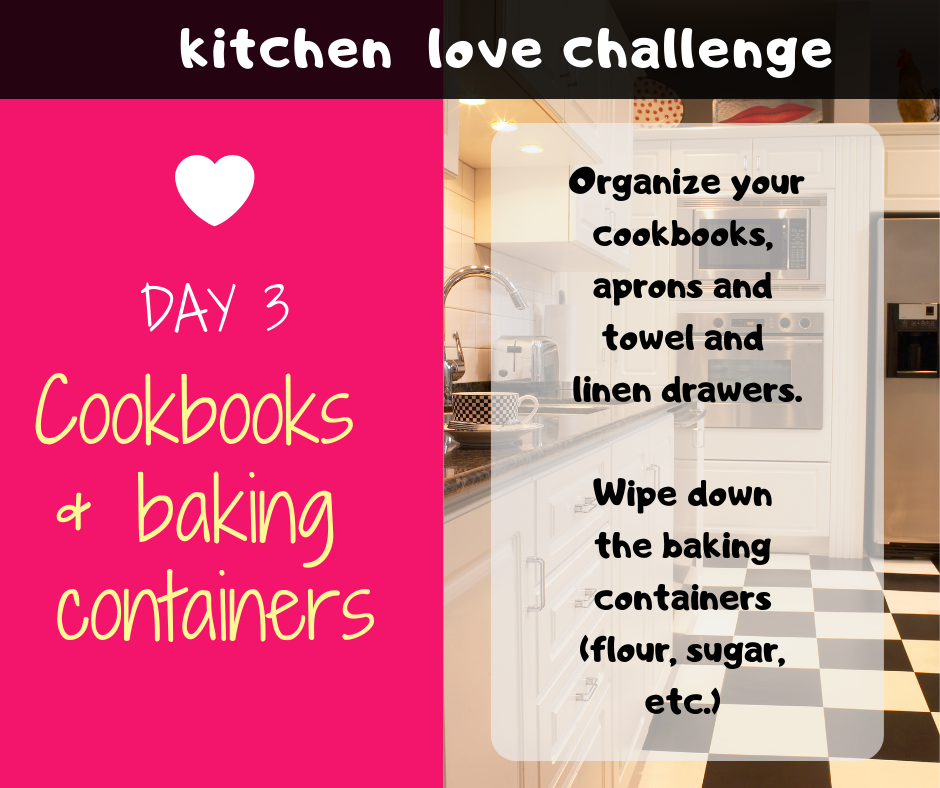 Instead of wiping down my baking containers, I decided to wash them so this challenge took a little longer than I anticipated. But it needed to be done as there was some grime and splattered cookie dough on the containers.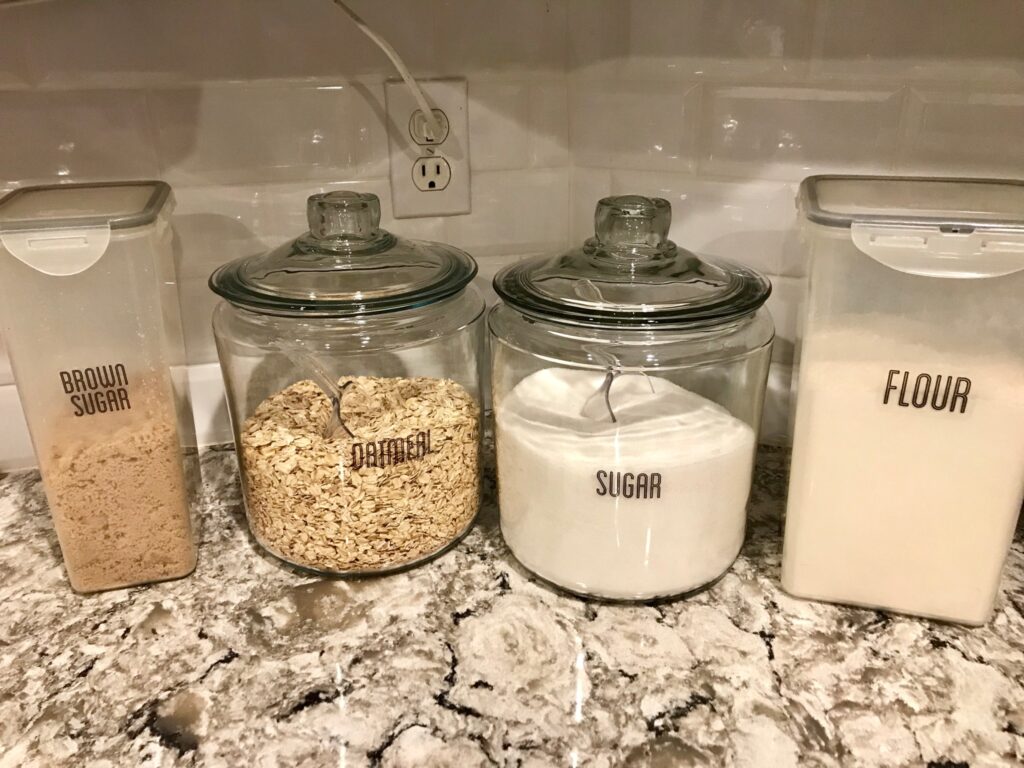 I enjoyed organizing my linen drawer as it gave me a chance to get out Valentine-themed kitchen towels.
I had several cookbooks scattered throughout the kitchen so it gave me a chance to get them corralled back into the cabinet. And I rounded out this challenge by washing all of my pretty aprons.
Please follow and like us: